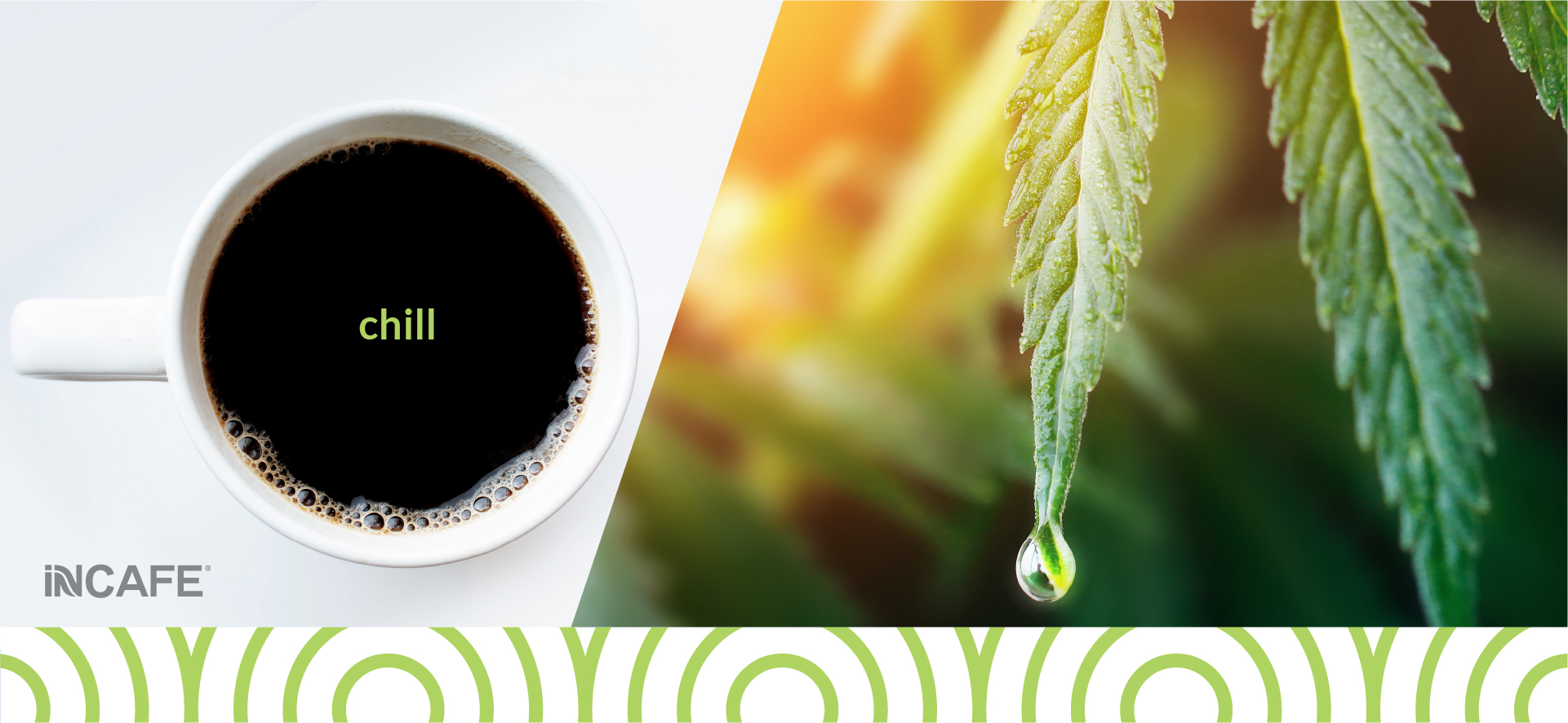 FUNCTIONAL COFFEE WITH CBD
The delicious blend of iNCAFE offers a rich taste and aroma, while ideally mixed with CBD to create the iNCAFE Chill for relaxation and calmness.
CBD (Cannabidiol) is the substance found in the industrial hemp plant, which is known since ancient times for its beneficial relaxing properties and which is able to offer you the peace and relaxation you need during the day or night.
INCAFE chill also contains the trace element magnesium. Magnesium is considered the "relaxing mineral". The muscle relaxant actions of magnesium help to relax the brain, reducing the pressure caused by anxiety and stress.
Enjoy a unique coffee that offers chilling and relaxation without forgoing the taste of a premium coffee with iNCAFE Chill!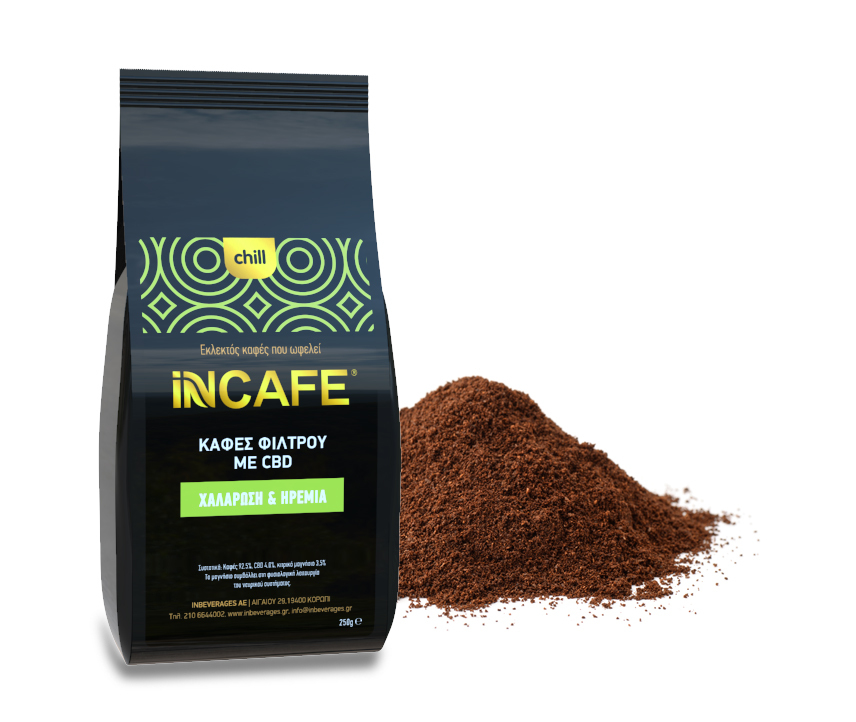 Filter Coffee
The unique functional iNCAFE Chill filter coffee is available in a pack of 250 grams.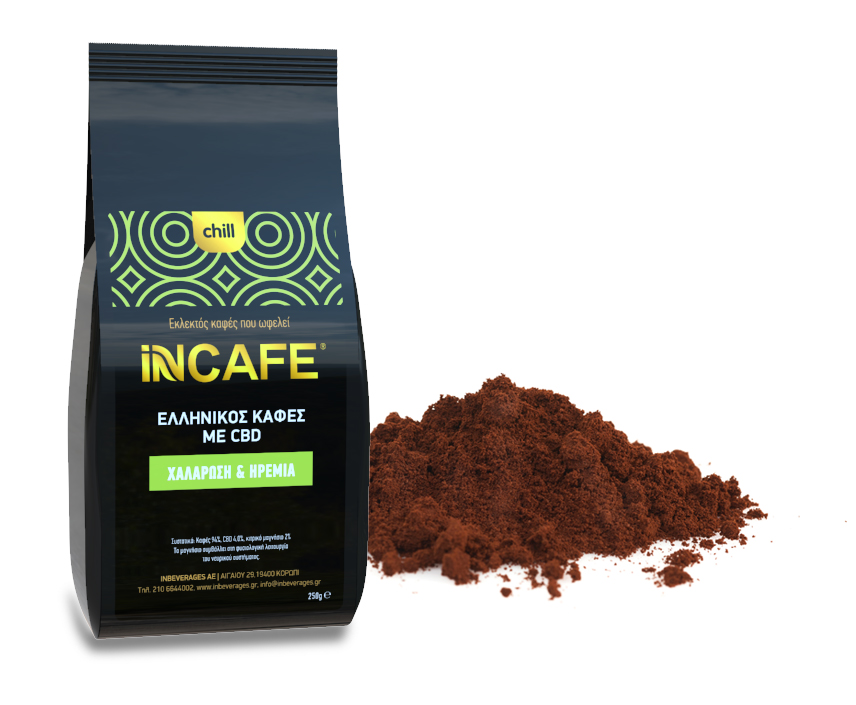 Greek Coffee
The premium iNCAFE Chill coffee is available in a pack of 250 grams for all the fans of the traditional Greek Coffee!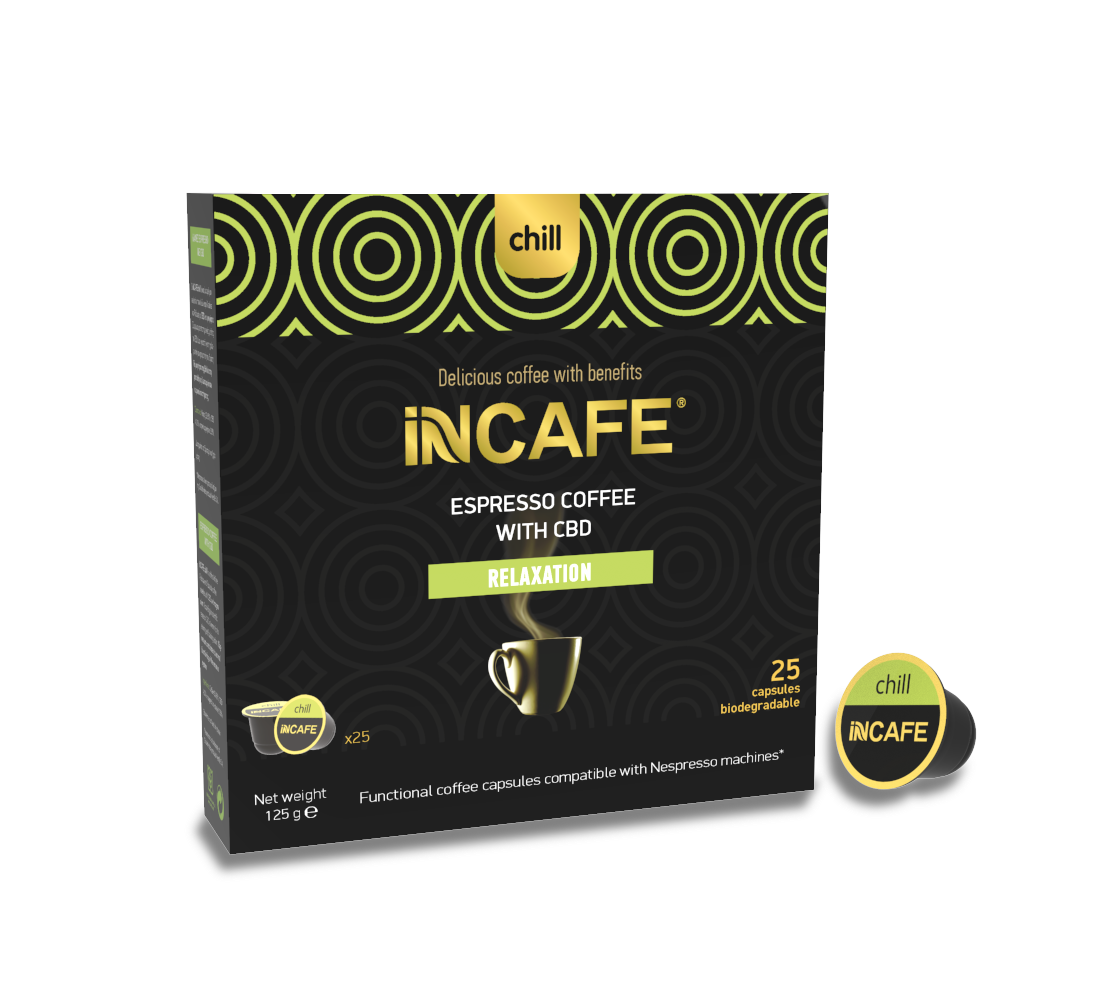 Espresso Coffee
The premium iNCAFE Chill espresso coffee follows the trend and is offered in a package of 25 capsules, compatible with Nespresso® machines.
Available in selected retail stores and e-shops