The INTEA promotion campaign in large corporate offices has begun. Our company, in cooperation with VODAFONE, organized the distribution of INTEA samples in tea capsules to all employees in all of the company's offices in Athens.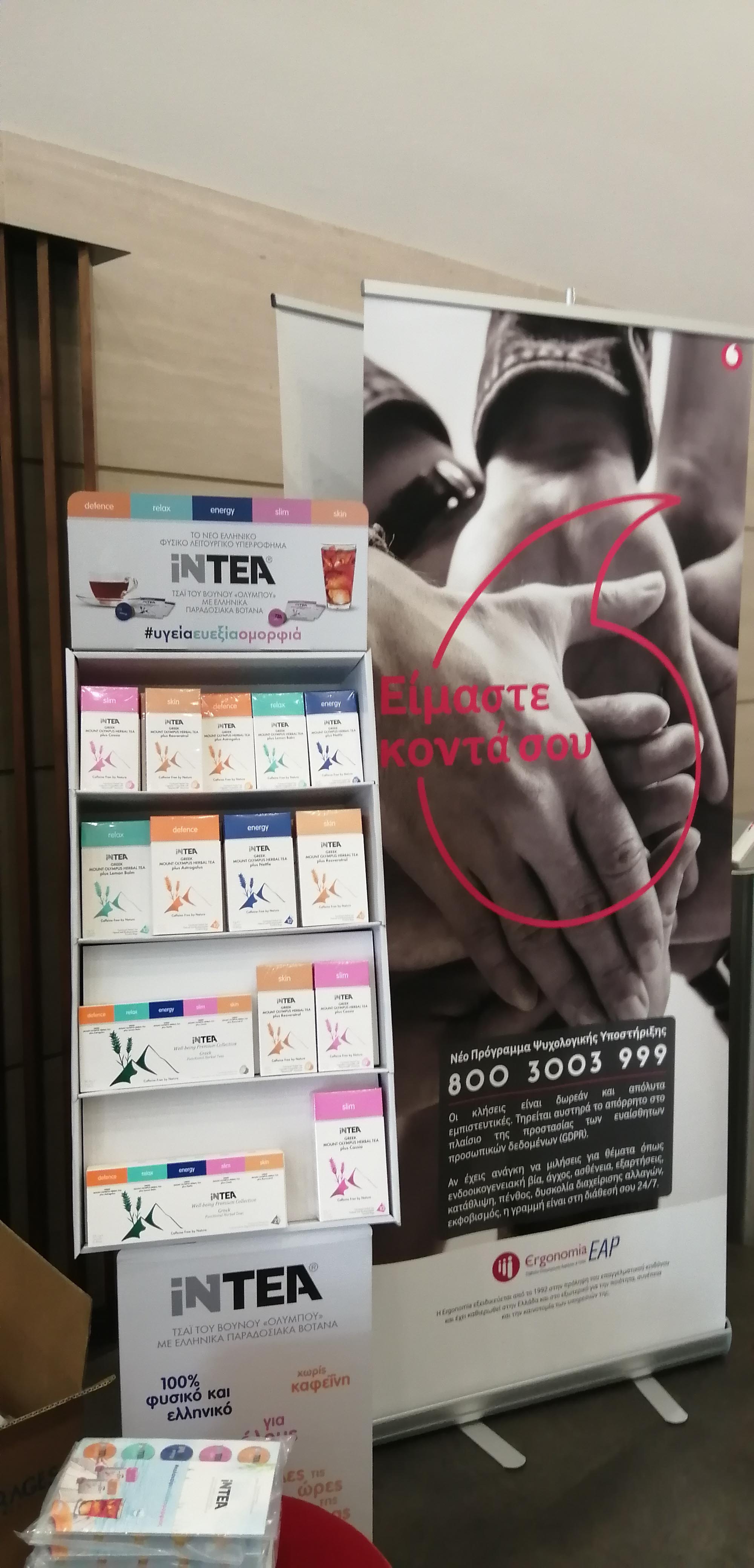 INBEVERAGES's philosophy of producing daily, natural, calorie-free beverages that promote health, wellness and beauty is in perfect match with VODAFONE's philosophy to support the health and wellness of its employees.
The campaign will take place on 19, 22, 23, 24, 25 and 26 of July, one day in each of VODAFONE's office buildings. The first sampling day, on July 19th, was completed with big success.